Tome City Vibrant nature, comfortable city, smiling people
Tome City, located in the northeastern part of Miyagi Prefecture, is one of the leading breadbasket regions in the Prefecture and is the main production area of Miyagi rice, such as "Hitomebore".
Tome is also known as the "Village of water and greenery" for its rich natural environment.
It is home to Izunuma and Uchinuma Lakes, which are registered under the Ramsarnvention. Izunuma, Uchinuma, Naganuma, and Byodonuma (which the trail course passes by) are visited by migratory white-fronted geese and swans in winter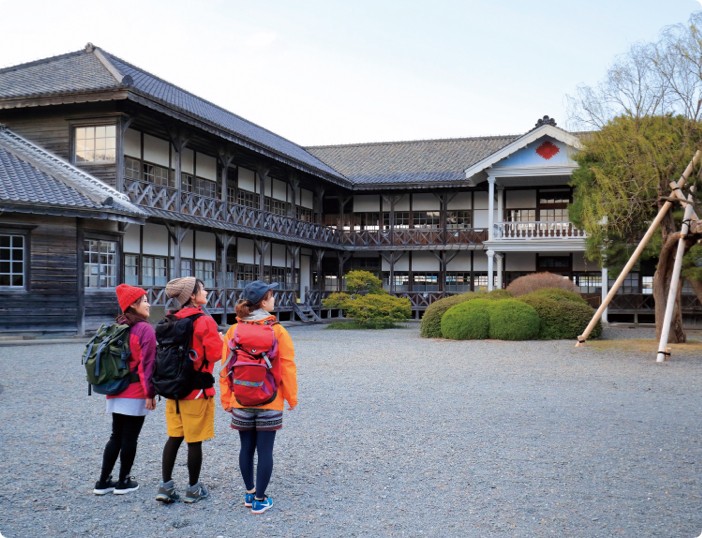 Meiji Village Museum of Miyagi
In Toyoma Town, there are buildings dating from the Meiji Period (1868-1912) featuring stylish Western-style architecture, including an elementary school, prefectural government office and police station. Also, there are many solidly-built warehouse- style stores and samurai residences remaining from the feudal era. This streetscape is what gives this area the name: "Meiji Village Museum of Miyagi."

○Toyoma Tourism Information Center  (Toyoma Tourism and Local Products Center "Tooyama no Sato")
 Hours 9:00-17:00
 Closed Dec 31st – Jan 1st
 Address 2 Sakurakoji, Teraike, Toyoma Towni, Tome City
 TEL 0220-52-5566
 * Multilingual voiced tourism guide is available (free rental).
It works with Japanese, English, Korean and 7 other languages.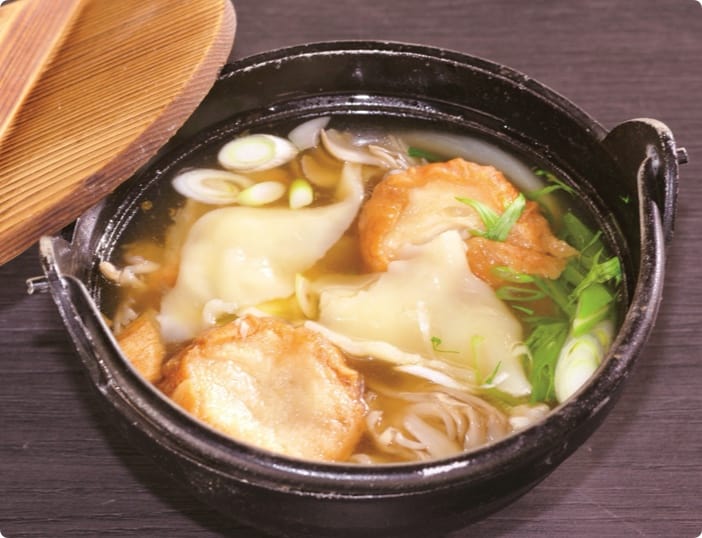 Local dishes: "Hatto"
"Hatto" is made from wheat flour kneaded well with water and then stretched very thinly by hand. It is cooked in a soy sauce broth or eaten with azuki (sweet red beans) or zunda (sweetened edamame beans).
Each first Sunday in December is the "Japan's #1 Hatto Festival " which has
an assortment of more than 30 kinds of hatto with different flavors.

* Restaurants serving "Hatto" from the list of places to eat on the left
Mitsuno Sushi (Reservation required), Yoneyama Michi-no-Eki Roadside Rest Area (Winter
only)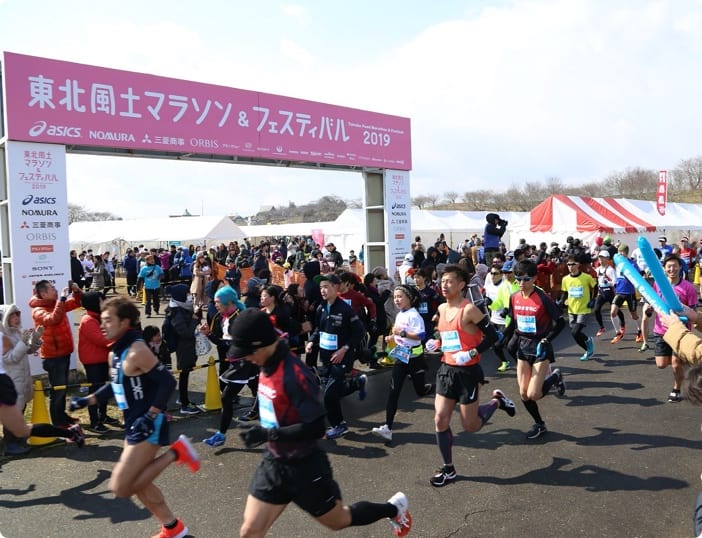 Tohoku Food Marathon & Festival
The "Tohoku Food Marathon & Festival" is held at the end of April in Futopia Park by Naganuma Lake. It is one of the largest events in Japan's northeastern Tohoku region.
The "Tohoku Food Marathon" course is the first full marathon in Miyagi Prefecture and takes runners around the beautiful Naganuma lakeside area. It coincides with related events featuring food and sake from across the region including the "Tome Food Festival," "Tohoku Sake Festival".